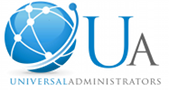 Our Mission
The mission of Universal Administrators is to focus our energies on empowering high value business through the use of our third party administration talents relating to the extended warranty, service contract, risk / asset base management and insurance industry.
Read More...

When customers are happy, business will grow. At Universal Administrators we're constantly reviewing and improving the service we provide to ensure we remain an industry leader.

Systems
Universal Administrators' custom built systems track every contract, every customer and every claim -- and provide you reports in real time.
Find Out

Programs
Our high-value programs not only increase your profits, but help improve customer satisfaction and customer loyalty.
Find Out

Network
From New York City to Alaska, our nationwide network of more than 90,000 contractors means we're ready to provide service, anywhere.
Find Out