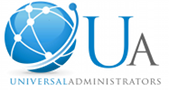 Our Systems
Universal Administrators' custom-built CAS system stays on top of every contract, claim, work order and transaction. A complete in-house solution for warranty administration, CAS removes the need for separate dispatch and billing systems. It's all in one place!
True Online Access
Built to be secure, but accessible - every aspect of CAS is available to you wherever you have a web browser. Our clients can monitor and manage their business from anywhere in the world.
Real-Time Reporting
Actuarial modelling, account analysis and detailed reporting of customers, claims and more. Our robust Oracle database does all of this in real-time, and CAS delivers reports in the industry standard Microsoft Excel format.
Constant Innovation
Customer Geolocation, Automatic Credit Card Processing, Email Dispatch, Online Account Management, Replacement Cost Estimator. CAS gives Universal the power to do things that our competitors can't... and the innovations keep on coming.