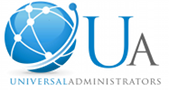 Brokers/Agents
Universal Administrators welcomes the opportunity to work with you. Our commission rates are extremely attractive to agent/brokers with a desire for high earnings.
We respect your clients and we respect you. UA pledges to channel our professionalism and talents to deliver the highest quality, highest profit extended warranty, service and insurance programs possible to all involved partners.
At Universal Administrators we never forget whose account it is. We pay broker commissions for as long as the account is active. There are no midstream rules changes and no house accounts. We respect and acknowledge the hard work required to earn a sale, and maintain ongoing customer relationships.