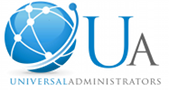 Term
At Universal Administrators we can provide coverage for any term up to 10 years on most items for major systems.
Your customers demand a variety of terms, and to maximize sales, Universal Administrators brings all of these to your door. Today these terms are even provided on a monthly basis by Universal, the industry leader.





Pricing
Universal Administrators has a price schedule for over 1,200 items and in at least 6 different terms. We could provide this to you, but the packet would resemble a major city phone book. We believe that pricing should be simple and straightforward.
Because your customers are more than just a number, we feel that no two dealers or marketers are the same. Instead of just giving you a price from a rate book, we do an evaluation of your customers and your sales to determine the term and categories you need. Through our innovative risk management approach, you pay for just what you need and don't carry price supports for those you don't need. At Universal, we customize our pricing to our customers.