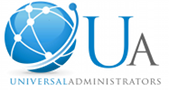 The Universal Advantage
How We Deliver Superior Service To Our Clients and Partners
First and Foremost: Our People
Well-trained professionals, skilled in the multiple areas of extended administration.
Complete Turnkey Programs
Marketing tools, insurance underwriting, customer service call center, claims processing, adjudication, billing mechanism, reporting functions.
Profit Sharing Residuals
Insurance reserves are paid out annually on private label programs of $1 million or more. Payments are based upon reserve less claims paid.
Experienced Management Team
Skilled in program assessment, design implementation, claims processing & adjudication.
State of the Art Call Center
Computerized customer service and repair dispatch 24 hours 7 days a week.
Customer Service Representatives
Trained in customer call center interaction with a diplomatic touch.
Nationwide Repair Network
Over 90,000 qualified repair service providers nationwide. Learn more...
Computer Technology, Powerful and Dependable, Second to None
Reliable Oracle-based systems track every transaction for real time data mining and actuarial modeling. Learn more...
Online Access to Customer's Account
Secure online access from any web browser gives clients up to the minute account status.
Digital Document Storage & Retrieval Services
Document scanning to non-proprietary format CD for digital archive and easy access.
Monthly Billing Cycles
Managed billing process ensures accuracy and convenience.




Service Level Guarantee:
90%

Overall Customer Service Satisfaction

2%

Or Less Abandoned Calls

2%

Or Less Busy Signals

90%

Customer Call Backs Within 2 Hours

100%

Service Calls Made Within 48 Hours

100%

Claims Processed Within 24 Hours

100%

Claim Dispute Settlement Within 5 Days

100%

Contracts Processed Within 24 Hours